What Jack Russell wants to sit still and wait? Not me! Mom kept talking, telling me we would be there in a minute. blah blah blah.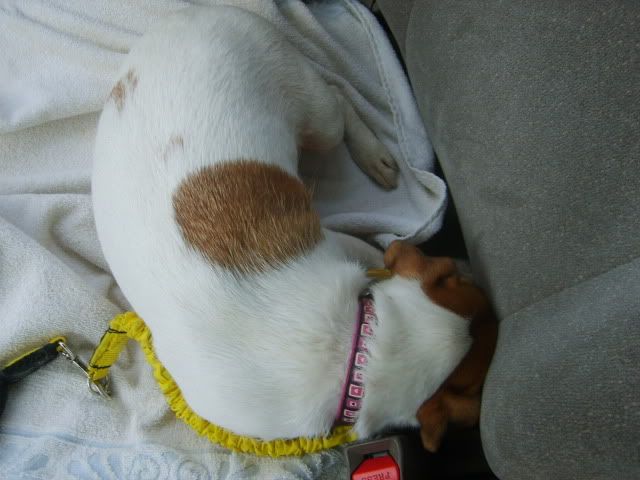 I have never liked riding in a car.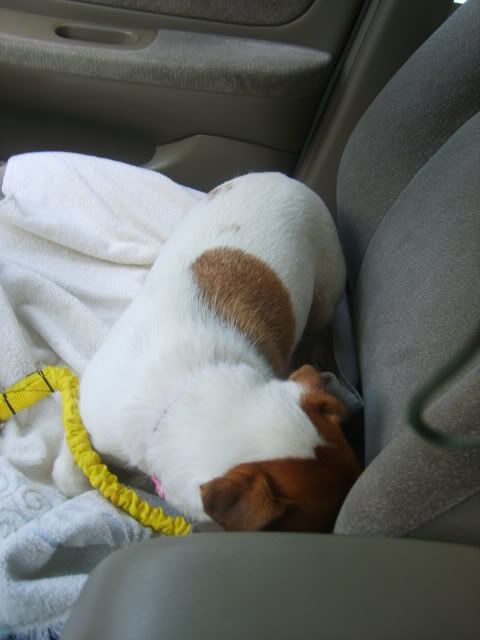 Then she laughed about my tail of all things!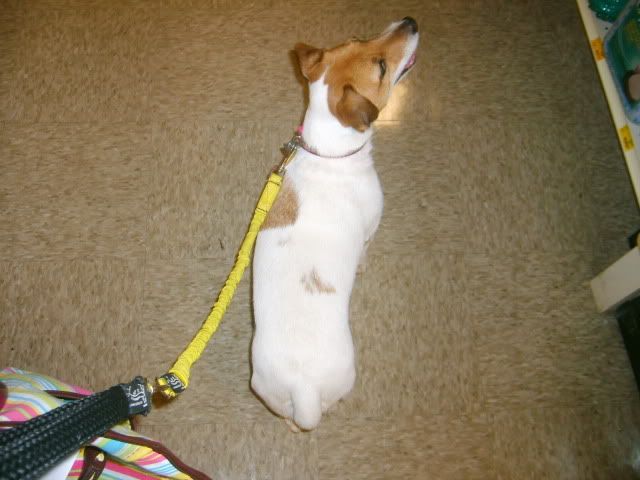 Okay, I've seen the room, let's go!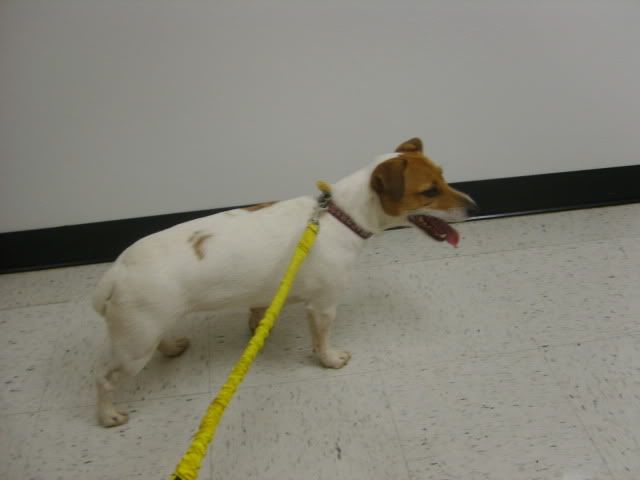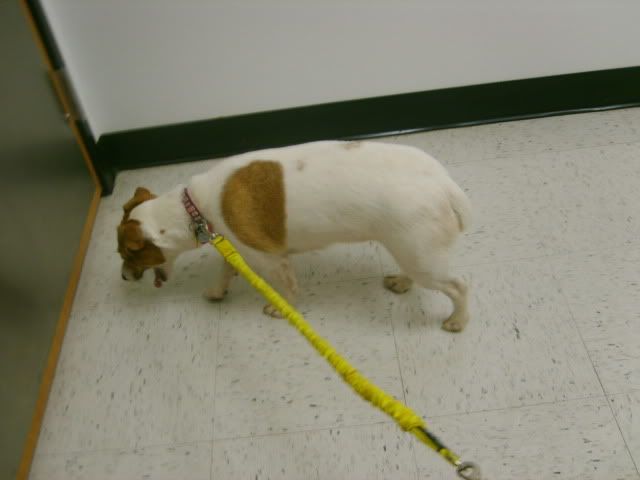 Fine, I'll wait, but I'm not coming here again.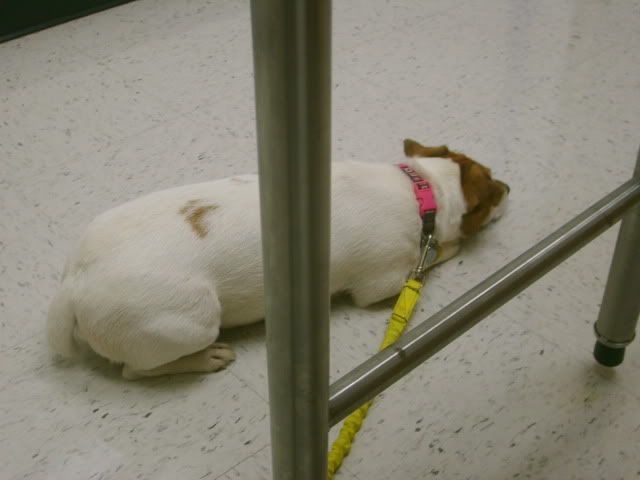 Mom told the Vet that I stink! She was concerned that I had yeast because I'm in and out of the pool so much. He said I have an allergy. I don't think Mom believes it because I've never had a stinky allergy before.