The dogs are looking forward to cooler weather.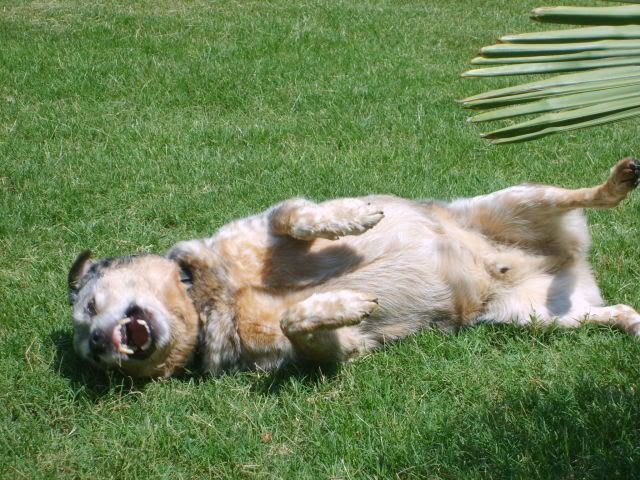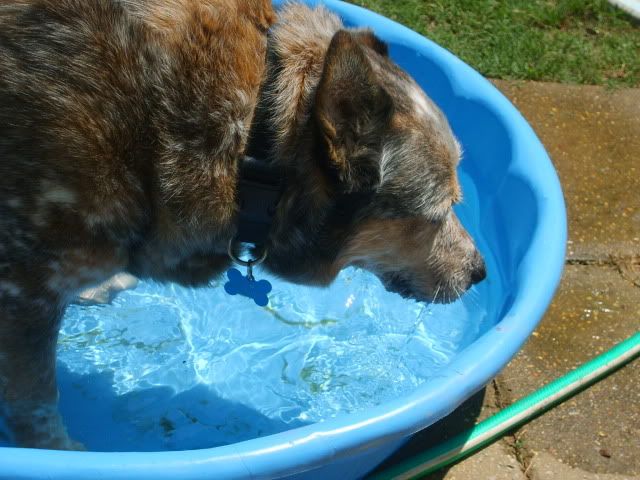 Sam's favorite spot is at the front door.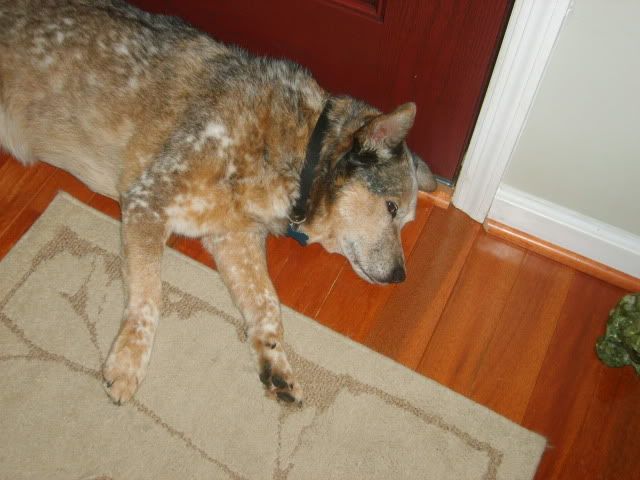 Bonnie worked all summer. She's had some sunburn because nothing can keep her indoors.
A fly on the door frame...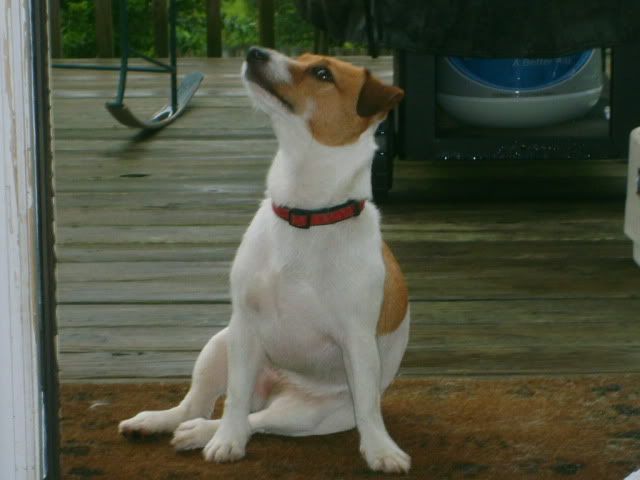 She always has time for Frisbee or to amuse herself.
Darlin' is loving her new home and yard...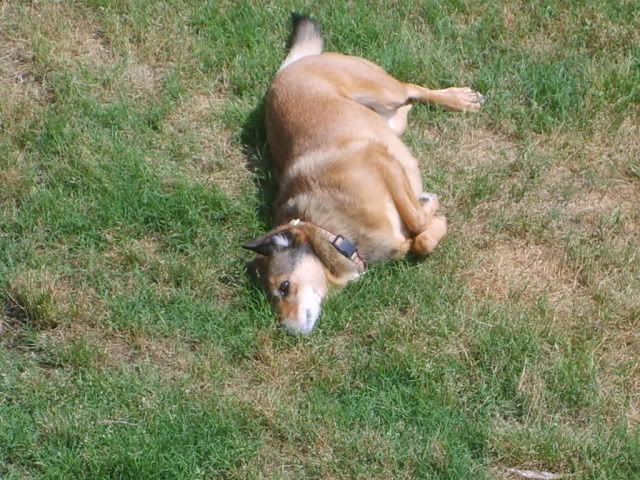 She learned a new line dance...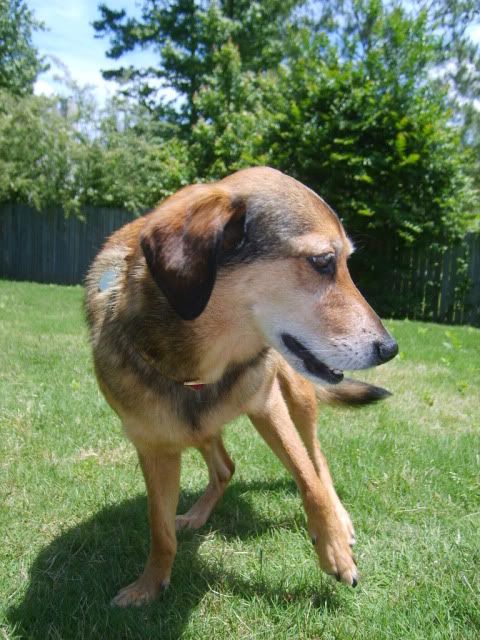 Chloe got a summer haircut. She's 6 years old now, this was her second summer getting cut. Alabama is awful hot for a dog with such a thick coat. It seemed to build her self confidence, but she had to fight off her nasty roommates. They kept mounting her that first week. Everyone wanted a piece of the new Chloe!
It's called the fox cut. Foxy Baby!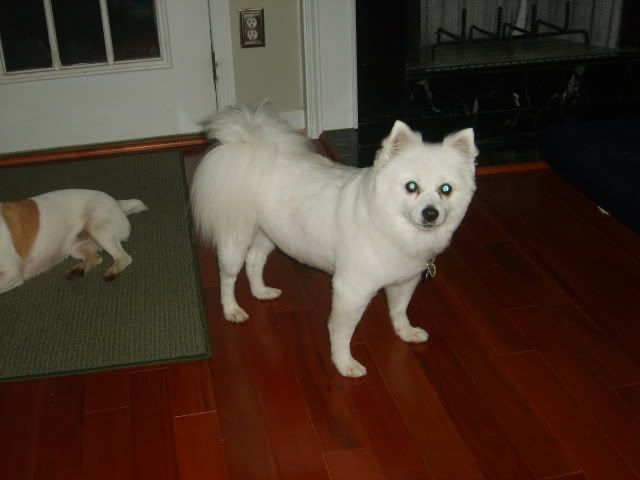 She still sleeps in her favorite spot. She and Sam both have a favorite vent.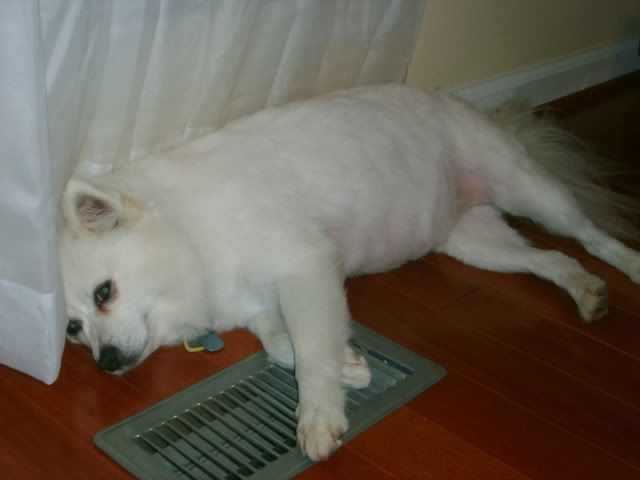 Toby always finds a spot of shade or a lawn chair.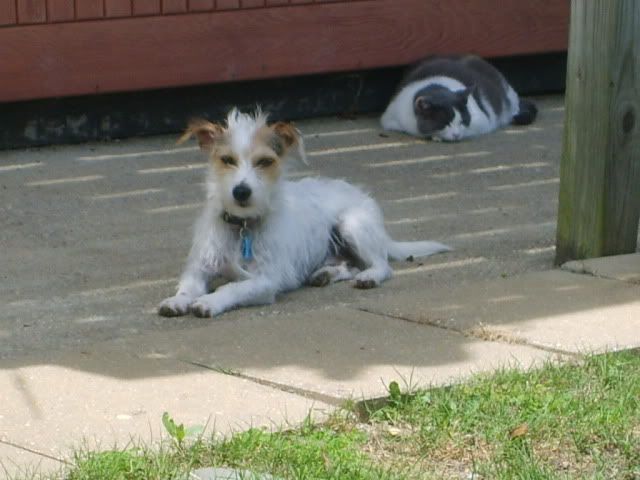 I can't blame him, that concrete gets hot!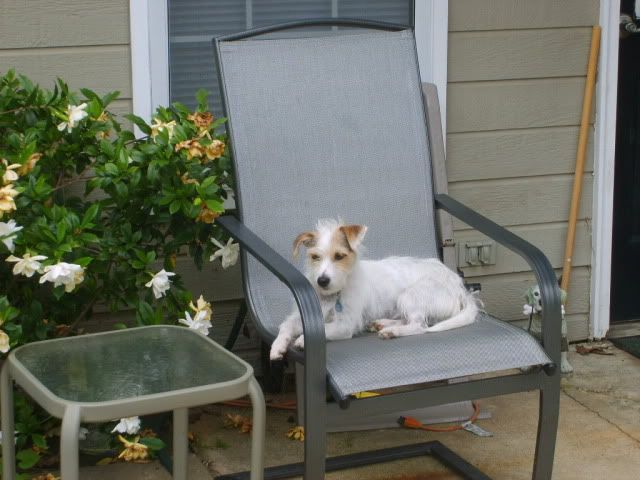 This post was inspired by a poem I remembered from my childhood.
SunningOld Dog lay in the summer sun,Much too lazy to rise and run.He flapped an ear at a buzzing fly.He winked a half opened sleepy eye.He scratched himself on an itching spot,As he dozed on the porch where the sun was hot.He whimpered a bit from force of habit,While he lazily dreamed of chasing a rabbit.But old dog happily lay in the sun,Much too lazy to rise and run.

— James S. Tippett
I hope your dogs are having a good summer.