Tobys ears were bothering him this week. He scratches, cries, and shakes his head. The head shaking is not good because it can cause a hematoma (blood clot) on the ear that could require surgery. Our cat had one once from shaking her head when she got ear mites from our other cat. Lilith was a stray. After a couple of visits the vet and with the use of medication, they always come back.
Toby will lie next to Sam and Sam will lick his ears. I usually stop them because every time Sam licks his ears they start to bother him. I have to hold Toby down for ear drops because he doesn't like his ears or feet messed with. My husband put the drops in his ears and went to bed. Toby didn't want to have anything to do with me after that.
Oh, Come on Tobes, sit with Mommy.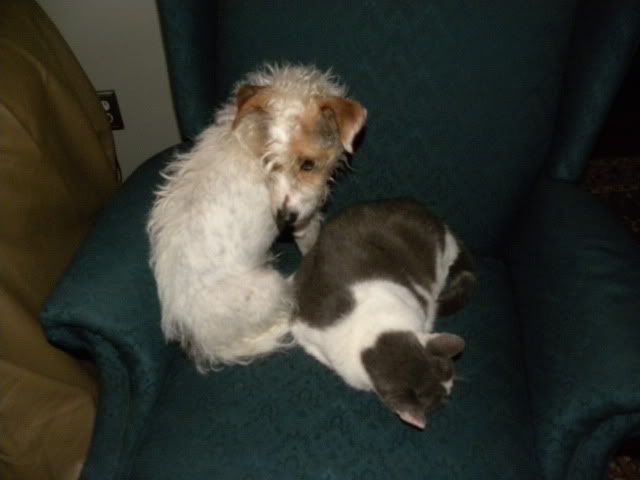 Don't you want to sit with Mommy?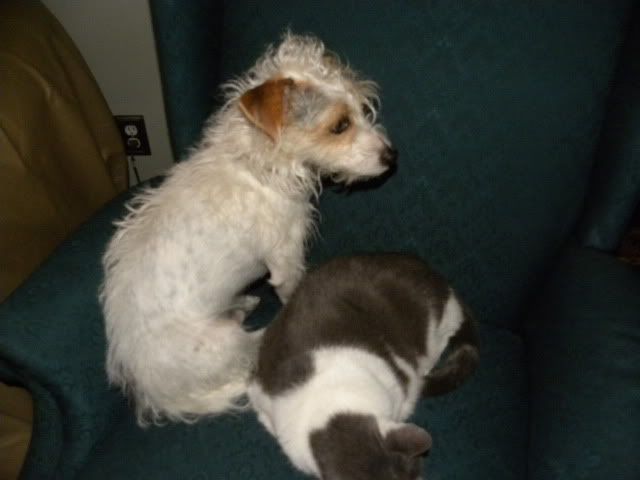 Toby, you don't have to lay over there, come up on the couch with me.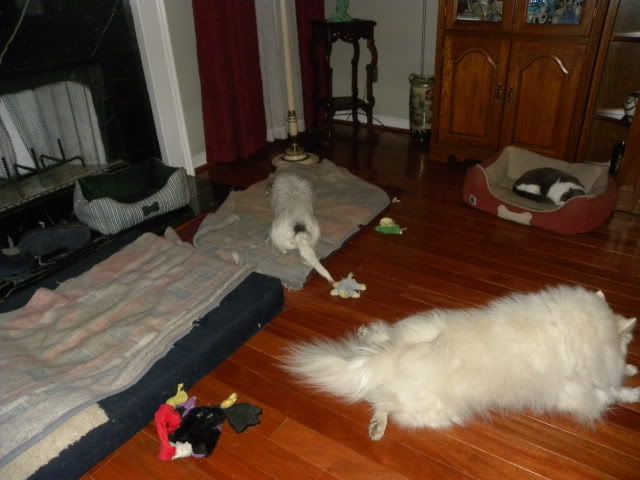 Tobster?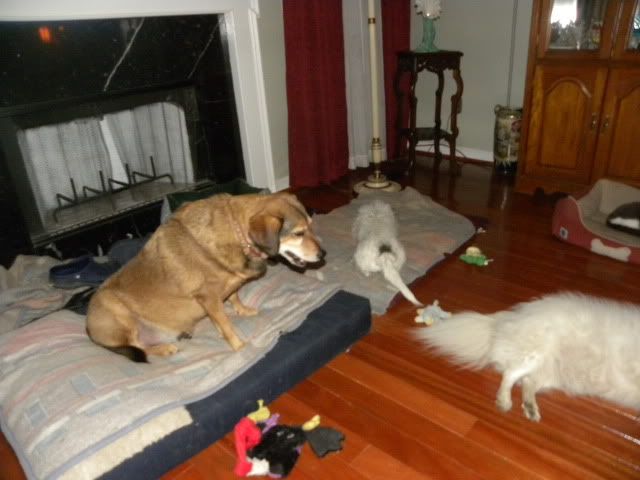 Okay, I'll leave you alone.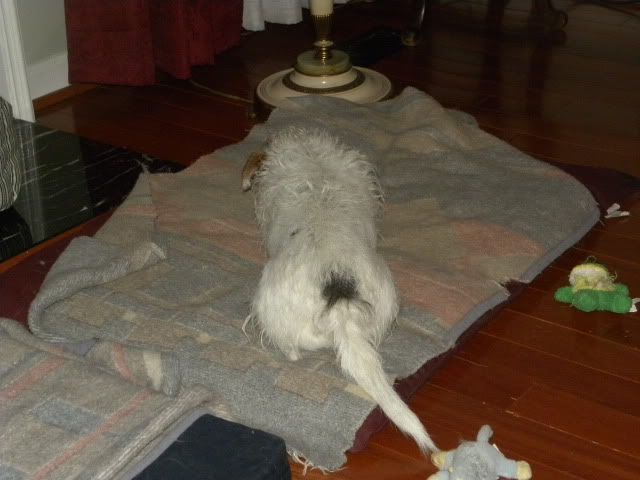 That one black spot makes Toby a Tri-colored Jack Russell.