No one comes in our yard, but they always manage to find a stinky spot. It's like this rare dime size spot in the yard that everyone has to gather and get a little of their fair share.
Bonnie is always first to find it.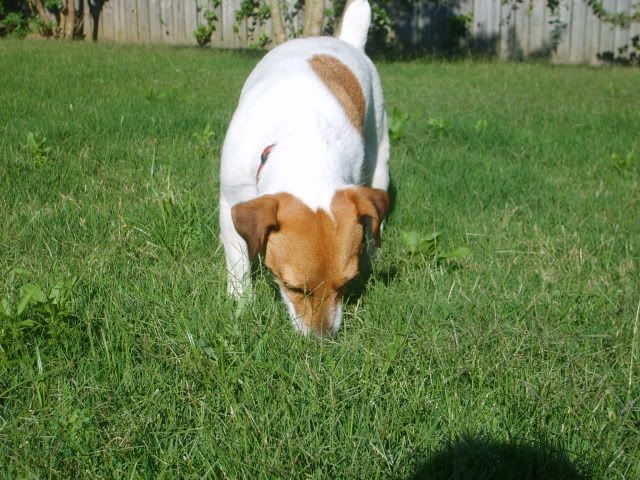 Oh yeah!
Gimme some stinky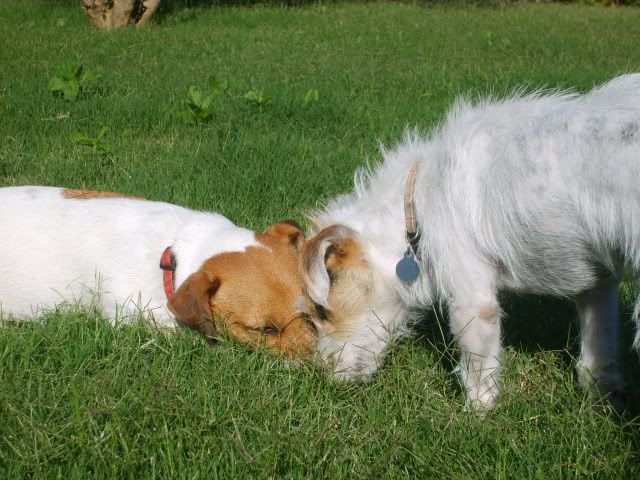 oh yeah!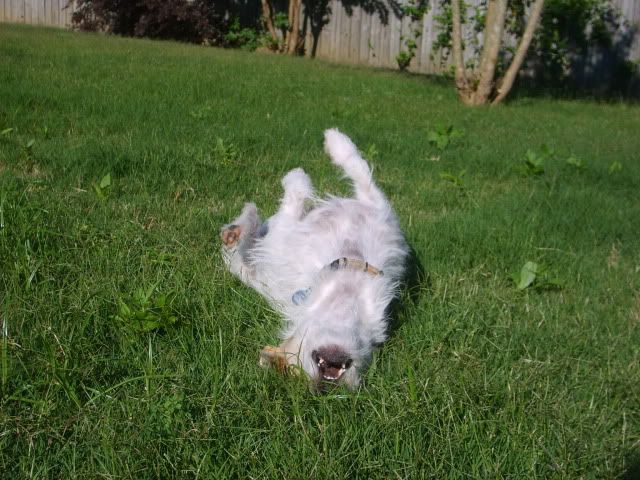 Hey, find your own stinky spot.
What? I want stinky too.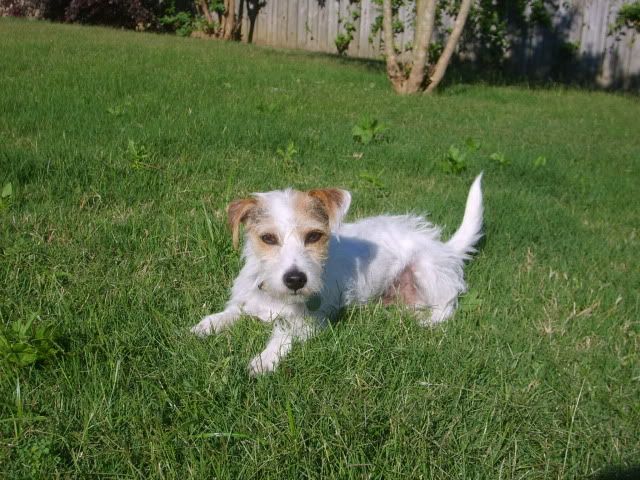 Lets go play!