Darlin', our rescued stray dog is fearful of thunderstorms. She's fearful of most everything except me. Her followers on
Pet Finder
suggested giving her a blanket, while others suggested putting a t-shirt on her. So I tied a baby blanket around her - it didn't help.
Toby followed Darlin sniffing her because she was the only one that had a blankie.
Until he looked at Mom with those big brown eyes.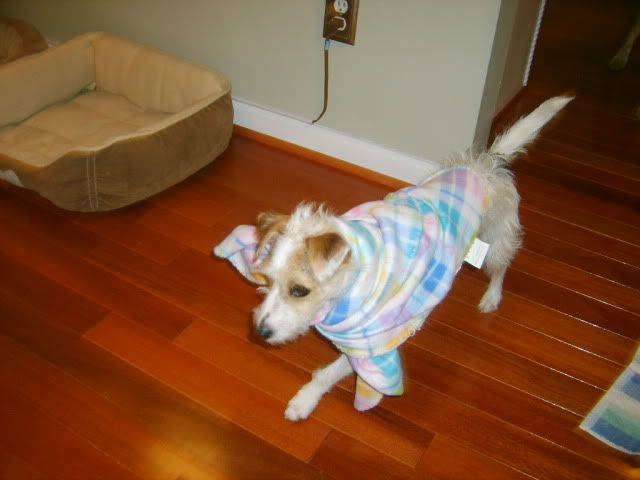 He figured he should stick with Darlin and do what she was doing. They have no idea how fearful she is of storms.
So he went where she went because he had a blankie now too.