We went to the pet store last weekend. It was Bonnie's birthday, but she really didn't want to go. She hates the car, it makes her nervous and sometimes she gets car sick.
I was so excited, I love to ride in the car, it doesn't matter where we go.
Dad, I was thinking, could I get a new soft baby?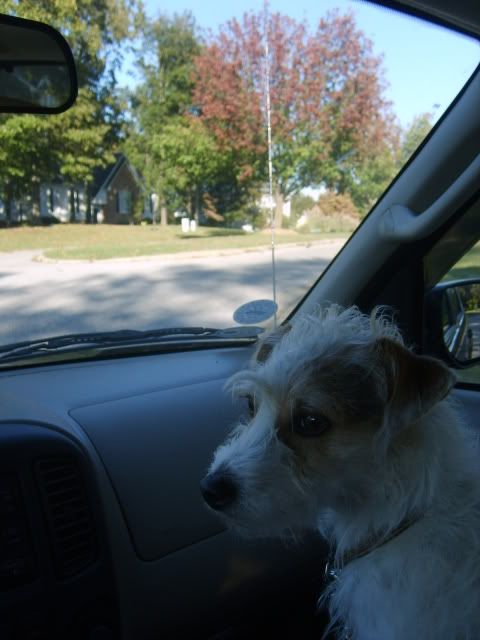 It's okay Bonnie, we'll be there soon.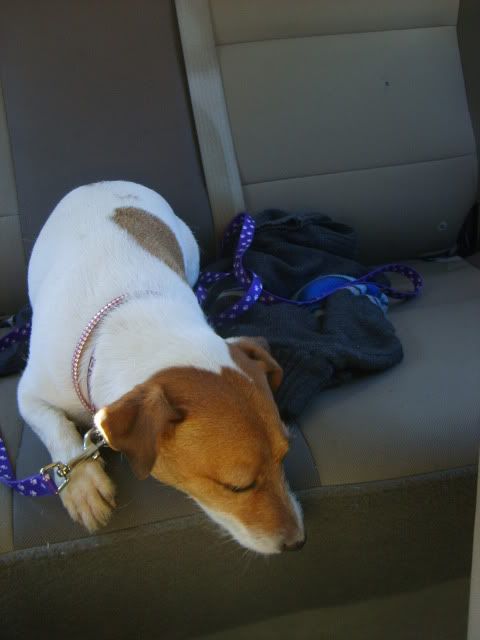 There's cool stuff here, you'll see.
Whoa, check out that dog!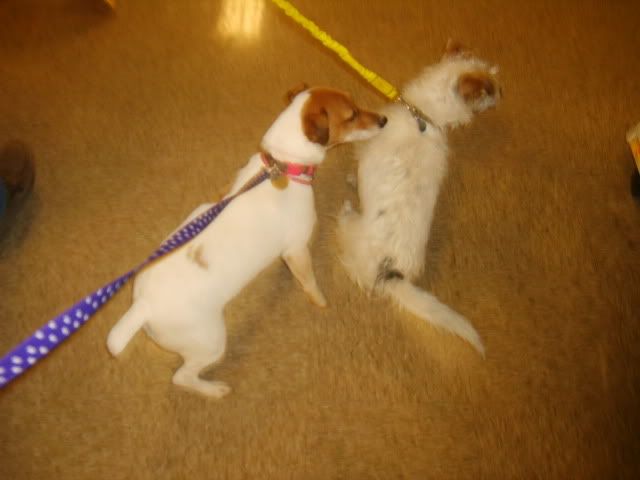 Rhodesian Ridgeback puppy!
Thanks, Mom. I'm ready to leave.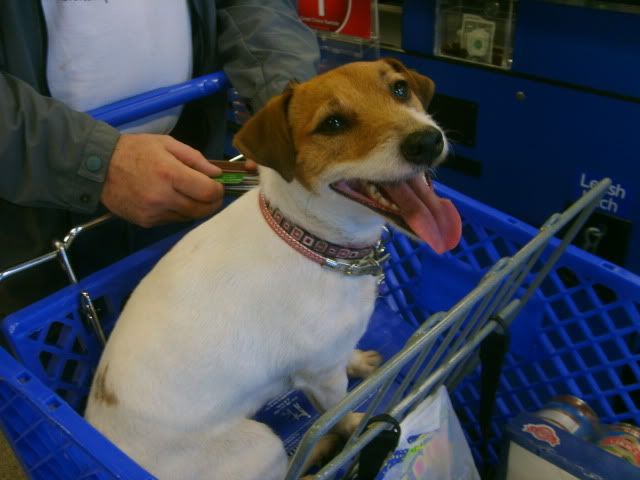 I got a new soft baby! Bonnie got a Frisbee and a kong to distract her from the rocks she finds. Bonnie doesn't care about that kong, but I sure love my new baby.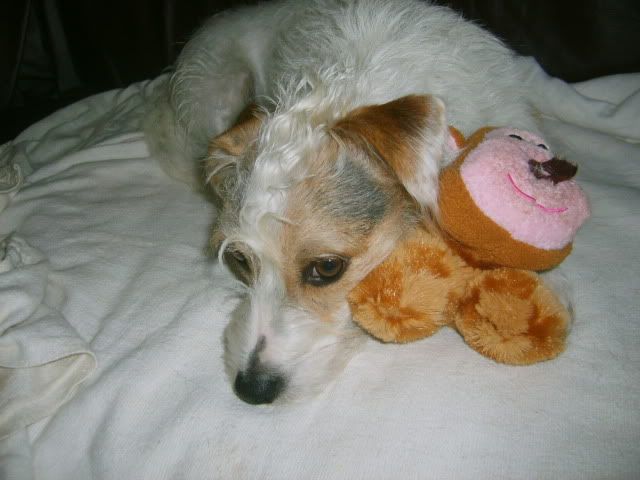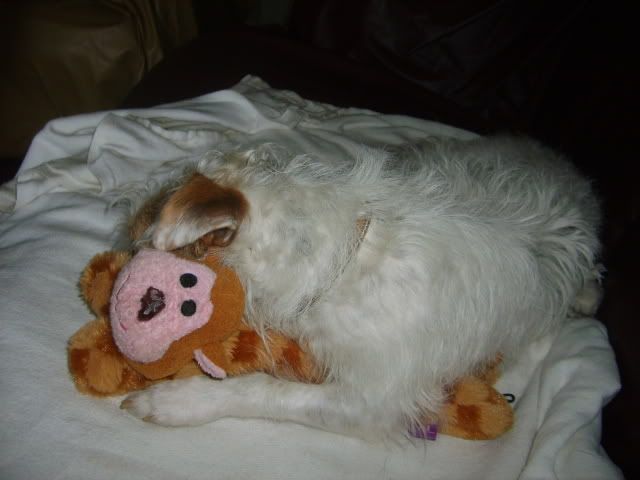 Excuse me, that's my baby.